First mobile game released by Cheritz to gamers` acclaim, Mystic Messenger boasts over 7 million global downloads accomplished without marketing or publishing. It has found a huge global fandom based on its mobile-optimized game system and scenarios with more than 500 thousand texts, thereby laying foundations for more than 200 thousand YouTube videos, numerous cosplays, and fan-created contents from gamers. Ranked 1st place for Tumblr`s most trending games on 2016, Mystic Messenger continues to provide constant updates to entertain gamers.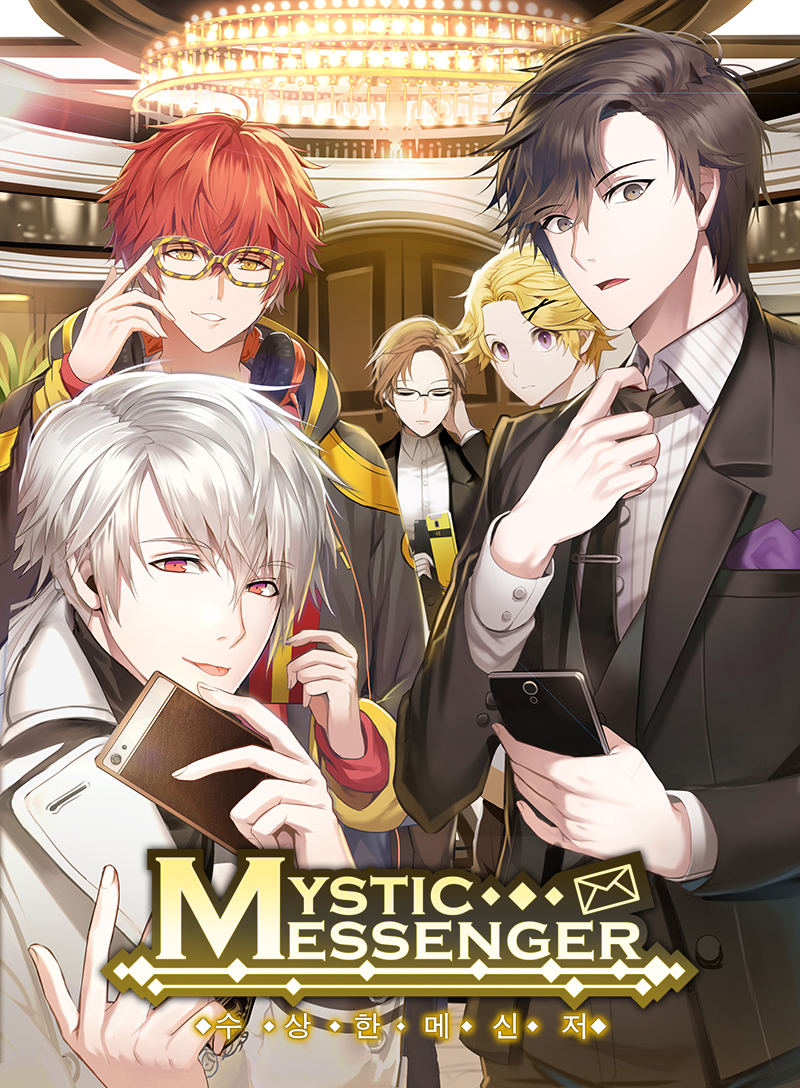 Date of release: 2016.07.09 / 2016.08.24
Platform: Android / iOS
Price: Free to play
Supported Languages: Korean / English / Spanish
Synopsis: You are looking for a game app just to kill some time and stumble upon an app called "Mystic Messenger." Once you start the app, you find yourself chatting with someone nicknamed "Unknown," who persuades you to go to a studio apartment. As soon as you walk into the apartment, your app is suddenly connected to a mystic group chat room with attractive guys! After a long chat, you are asked to join their secret party-planning association called the R.F.A...